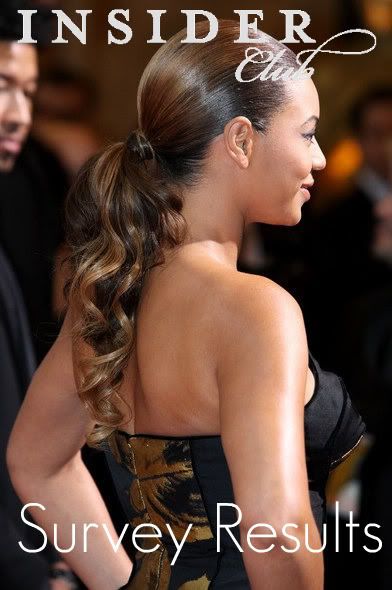 Members from our Insider Club gave us some interesting feedback regarding ponytail additions: when they wear them and the texture they like to wear. Here are the results:
32 Insider Club Members took the survey.
70% of these ladies like to wear ponytails for an everyday, fashionable look. We believe this look is very chic!
The same 70% of our Insider Club Members like to wear extensions in between their weave services too!
Here's the breakdown of the texture our members prefer in an Indique ponytail piece.
Looks like Relaxed Straight from the BOUNCE Collection is leading.
PURE Curly is not too far behind.
A few of the ladies would opt for a PURE Wavy ponytail piece.
We'd like to thank all of Insider Club members who participated in the survey! Insider Club Member, Wendy, is the winner! She was the 10th member to respond and won a free tube of Indique Straight hair from our PURE Collection. Look out for more opportunities to win free Indique hair!